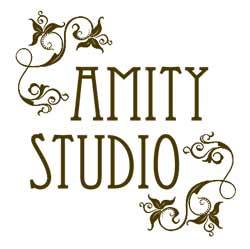 Here at Amity Studio, we want to make custom framing an enjoyable process for each and every customer. The art, photographs and special treasures you choose to display in your home reflect the creative beauty, intensity and inspiration of their origin. Our goal is to ensure that your framing is a showcase for your artwork, and that our superior customer service makes your framing experience fun and professional.
Custom Framing requires an imaginative and skilled eye to create a frame design that will enhance, not compete with your artwork.
With a strong background in art & interior design ,we understand the importance of proper design in all of our framing projects
We take as much time and provide as much attention as needed to ensure each project is a true custom work: A work of art, for YOUR work of art! We have a passion for the craft and provide the integrity of service to bring it all together for our clientele. Amity studio the framing destination for over 20 years.
Music Memorabilia
3D Shadow Boxes
Sports Jerseys
Posters & Prints
Family Portraits
Photo Collages
Custom Mirrors
Heirlooms
Medals & Awards
Diplomas & Documents
Watercolors & Oil Painting
Canvas Stretching
Cross Stitch
Needlework & Embroidery
Fabrics & Apparel
Vacation Souvenirs
Pencil & Ink Drawings
Children's Art
Sports Equipment
Dry-Mounting